Charles du Bronx Oliviera will likely fight Islam makhachev at UFC 281. However, the matchup it's not confirmed and discussions are in the process now.
Both the fighters are having an incredible win streak at this point, Charles is on 11 fights, unbeatable since 2018. Whereas Islam secured his 10th continuous win against Bobby Green on Feb 26 UFC Fight Night: Makhachev Vs Green.
Islam will go for the title first time since he came to UFC. Khabib Nurmagomedov (one of the greatest lightweight champions that UFC ever had) is fully confident in his friend.
Khabib claimed that Islam could beat Oliviera in striking as well as in the ground game. In the episode of the Full Send Podcast, khabib said "Islam in my opinion is an elite fighter. This guy has a championship mentality, he can wrestle, he can punch and he can kick."
Charles Oliveira lost his champion status by being overweight (half a pound) at UFC 274 (Oliviera Vs Justin gaethje). Yet, in the eyes of many, he is still a champ.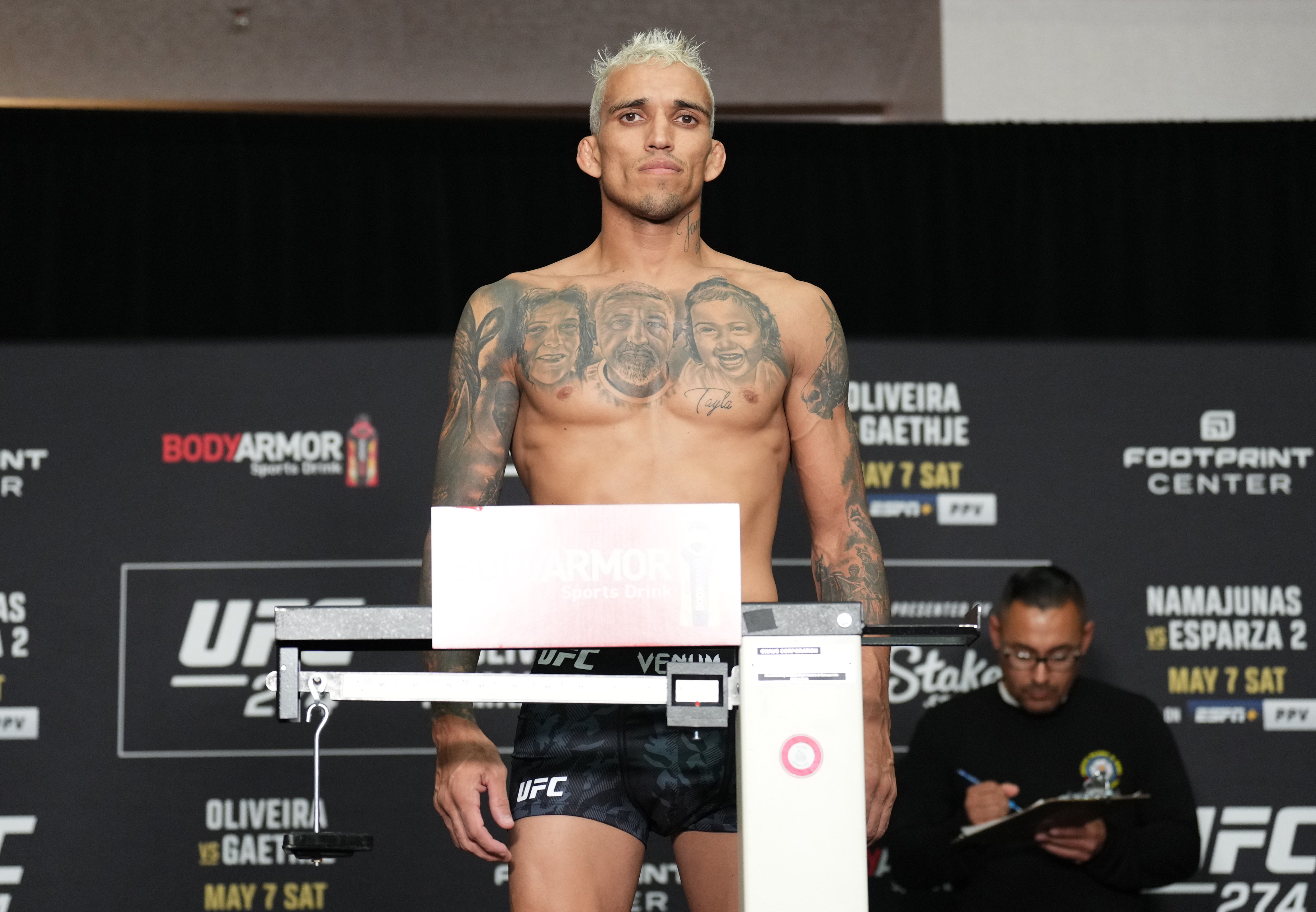 Oliveira is in its prime right now where someone could hardly beat him. over the last couple of years he secured the victories over the most lethal weapons of the UFC. Some of the names are Michael chandler, Tony Ferguson, Dustin Poirier, and Kevin Lee.
Becoming one of the best names in sports is enormous for somebody like Charles who comes from such a government-neglected slum (Favela in Brazil). His story of life is a true motivation for people around the world.
So now, What do you guys think, who has the greater chance to win in this matchup, comment below. Also, stay connected to our blog for more Fight Sports Content.